Manage Change Today for Tomorrow's Sake
We are strategic planning and marketing communications practitioners who have served a wide variety of clients, from Forbes 2000 and privately held conglomerates to middle market family owned businesses and non-profit organizations, ensuring they achieve the most important goals of their organization by aligning their vision for the future, current capabilities, and what stakeholders expect from them.
We build our clients capability to deliver on what Winston Churchill called "intense simplifications when intense complexities emerge." In the reputation economy of the 2020s where organizations must be purpose-driven, resilient and adaptable, we provoke clients to think in new ways – from embracing competitive intelligence insights to course-correct their strategy to investing in the right content and conversations that build reputation for revenue sake, not reputation sake. We help build muscle memory in our clients and teach them how to fish so they are able to be self-sufficient in the fine arts of "either writ[ing] something worth reading or do[ing] something worth writing about." – Ben Franklin
Learn More
John Patterson
Founder & CEO
John is a trusted advisor to a wide range of organizations. He has over 25 years of corporate experience with a proven track record of success in-house as well as inside agencies and consultancies helping rethink go-to-market strategies, executive positioning platforms and awards & recognition programs for global brands. His strengths lie in his bias for action in creating programs and campaigns that move the needle and align the organization's heritage with its current state in order to pivot towards a more profitable future. John provides thought leadership that challenges conventional wisdom and encourages creativity in problem solving while leading high-performing teams to achieve their full potential. John has an AB in Government cum laude from Harvard.
More Info
"In the midst of chaos, there is always opportunity…opportunities multiply as they are seized."

Sun Tzu
Reading is believing
Testimonials
Over 25 years of working smart and leading clients to success by building winning teams pays off. Here are some CEO perspectives on how we help you play to win the game:
"John helped FedEx leadership embed reputation thinking in everything we do: by listening to what people say, talking to people like they are people, engaging people by building relationships and measuring where and what is being said from the workplace to the marketplace."
"My team hired John to add his expertise to our global reputation and brand research function which was unpacking complex and sensitive issues to guide the company's strategic direction during COVID. John delivered concise and intelligent analysis that gave us a strong platform to align disparate teams and ultimately elevated the quality and precision of decisions being made by executive management."
As a CFO for most of my career, I appreciated John's willingness to partner with the finance function to ensure that our marketing programs aligned with revenue, not pet projects. John helped us make tough decisions about offshoring and post-merger integration, and he is an authentic and credible communicator.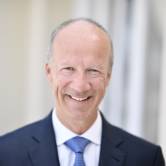 John worked for me during the North American turnaround at Capgemini. He was a key business partner in driving our internal transformation and working with external stakeholders to understand and exceed their expectations.
John is a high energy leader. He is well read who has a great pulse on the global economy and competitive intelligence trends. He consistently looked for new and creative angles to market our company and our clients.
I worked with John most closely when I was CEO of Capgemini Americas. John was able to create great reputation and positioning for the firm and for me individually. He is enthusiastic, creative and well organized - and understands how to manage CEO expectations when it comes to thought leadership do's and dont's.
I hired John as the lead consultant on a significant project to develop and deploy a corporate narrative and enhance a reputation risk management program for a national set of financial institutions. He brought to the effort, keen analytical skills, a creative mind, as well as the persistence and organizational know how necessary to complete the effort on time and within budget.